Our service is cost-containment. Cost containment is the process of responsibly cutting costs in a company segment and keeping them at a predictable level. It ensures or increases profitability while improving employee experiences. CC Consulting Group established that our value proposition is making firms aware of their solutions and "quarterbacking" the engagement to ensure an independent effective deployment by partnering with industry-leading companies in IT and healthcare.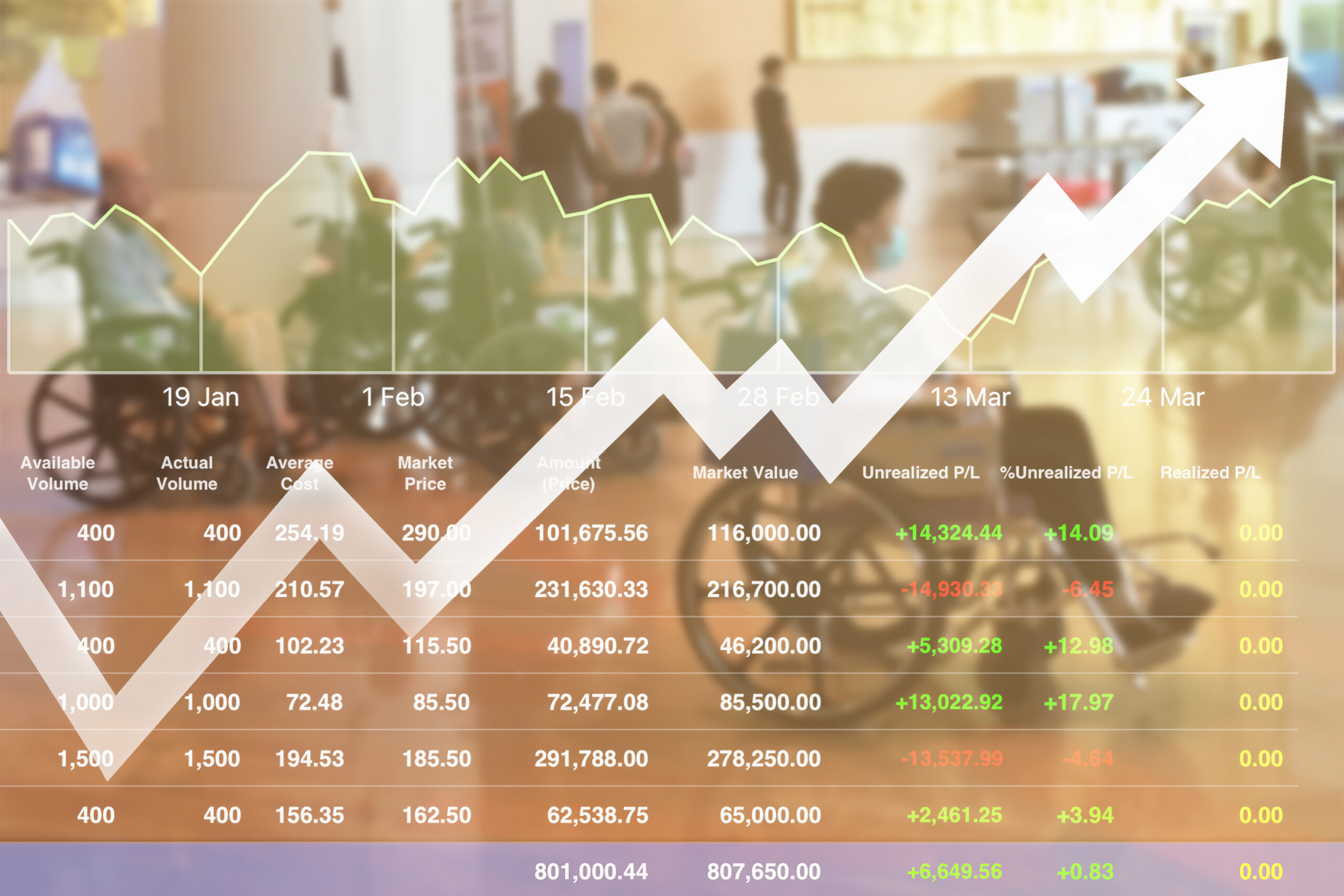 ---
OUR SERVICES
What We Do
Changing the status quo starts with transparency. Through transparency, our clients better understand how their healthcare expenses are allocated which provides an avenue to increase their ROI. Our mission is to deliver tailored healthcare solutions through time-tested, proven strategies, that significantly reduce the overall costs of healthcare by 30–40% while improving the care provided to employees. We achieve this through our partnership with PCS Advisers.
We found PCS Advisers (PCS) is the greatest fit for our clients after researching various healthcare experts. PCS is a pioneer in breaking open the "black box" that is health insurance. Paul Seegert, founder of PCS, has been instrumental in transforming the way organizations manage one of their most critical expenses. Dissatisfied with the unsustainable renewal increases for employee healthcare, Paul set out to develop a different approach. Following a thorough examination of each component of a typical employee benefits package, it became abundantly evident that most insurance plans are inefficient in terms of cost and quality of care, undeserving both the employees who participate and the corporations that pay the premiums.

With this in mind, Paul set out to create a healthcare solution that would generate ROI for the firm while simultaneously improving employee satisfaction. Paul has become a nationally recognized healthcare leader, presenting on panels to share ideas and insights with consultants and executives seeking a better way.
We consider PCS to be an extension of your employee benefits team, focusing on cost containment, customer service, communication, compliance, and employee well-being. We know and understand that healthcare strategies, which affect change, are critical to any organization, especially as trends evolve in our industry.
Cost control, hiring and retaining the best personnel, and improving the lives of our customers' employees and dependents are all critical to success. PCS consistently modifies its techniques to ensure that your expenditures and employee benefits are addressed as the healthcare and benefits sector evolves.
Guaranteed Results

Industry Pioneer

Consulting fees determined by actual savings!

Completely Aligned with clients

Drastic Savings & Improved Benefits
We offer cloud services that provide both native cloud experiences and hybrid models, with a strong emphasis on cost containment and harnessing the power of artificial intelligence (AI). Through our strategic partnership with AWS and Ingram Micro, we bring you comprehensive solutions to optimize your business operations. We guide you through the vast offerings of AWS to determine what services will best fit your organization.
With the average IT spend per employee topping $14,000 per year, firms are continually looking for methods to decrease IT spending. Unfortunately, while it may appear to be beneficial on paper, the end outcome may be disastrous to a firm. Most senior management find it challenging to understand the various aspects of an IT budget because technology is constantly changing. CC Consulting Group has determined that moving all or portions of a company's infrastructure to the cloud is the most logical way for cutting expenditures, developing predictability in future outlays and costs, and ensuring their organization retains the latest technological advancements.

Be more efficient, resilient, and secure, while lowering costs and risk. With AWS, you only pay for what you use, which means that there is no risk of overprovisioning and there are no infrastructure maintenance costs. Abandoning legacy infrastructure in favor of pay-as-you-go cloud infrastructure invariably lowers IT overhead, improves cost predictability, and increases financial flexibility. On average, 31% infrastructure cost savings vs on premises. With agility and productivity companies have Flexible architecture, automation, and a decreased need for IT maintenance allows staff to spend more time on value-added business activities. The boost in productivity and agility can, in turn, enhance organizational performance and business outcomes. AWS's robust security capabilities help you protect data, manage access, safeguard your network and applications, continuously detect potential threats, and maintain compliance and data privacy. High availability and virtually unlimited failover capacity ensure operational resilience, so you can minimize the risk of disruptive downtime. This results in a 69% reduction in unplanned downtime and over 40% fewer monthly security incidents. AWS has the largest global infrastructure footprint of any provider, and their network continues to expand every year. Tapping into AWS's global infrastructure enables you to realize increased performance, security, reliability, and scalability, no matter where you choose to grow.
Partnership with AWS and Ingram Micro: Our strategic partnership with AWS and Ingram Micro ensures that you receive top-notch cloud services backed by industry-leading expertise and support.

Cost Optimization: We focus on cost containment, helping you optimize your cloud expenses while maintaining performance and scalability.

Security and Compliance: We prioritize the security and compliance of your cloud environment, implementing robust measures to protect your data and meet industry-specific requirements.

Scalability and Performance: We design and implement cloud architectures that allow you to scale seamlessly and ensure optimal performance for your applications.

AI Expertise: We possess deep knowledge and experience in integrating and optimizing AI capabilities within the cloud, enabling you to leverage AI's transformative potential.
The "AI age" has arrived. The promise of artificial intelligence corresponds to assisting businesses in enhancing efficiency while saving money, which is analogous to our mission statement. What is the significance of this now? "Creative AI" models that require less training, have grown more common. Now, corporate executives are charting a route for using AI to drastically alter the way firms run — and rapidly. Cloud services democratize AI, making it accessible to companies of all sizes, regardless of their resources or expertise.
Why choose Amazon Web Services (AWS) for your machine learning (ML) needs? With high-performance compute options powered by ML, AWS enables organizations to undergo broad digital transformations with modern, cloud-native solutions. Offering a broad set of ML services and supporting cloud infrastructure, AWS enables organizations to tailor their machine learning solution to meet the unique needs of their business. Organizations are already realizing great value from AWS, enabling them to provide new experiences for their customers and drive business growth. Improved processes, increased efficiency, and accelerated innovation are just some of the benefits realized from the inclusion of machine learning in business operations.

A cloud-based solution is not suitable for many enterprises. We offer equipment buying services through our distribution partnership with Ingram Micro. E concentrate on the equipment requirements for AI deployment. Our strategy is straightforward: select the products you require, and we will source them while adding a little fixed percentage to the distributor price.
introduce our AI-based computer equipment offerings through our strategic partnership with Ingram Micro. Harnessing the power of artificial intelligence (AI), we bring you cutting-edge computer equipment that integrates advanced AI capabilities, enabling you to transform your business operations and drive innovation.
AI-Enabled Servers: Our range of AI-enabled servers is designed to handle the computational demands of AI workloads. These servers are equipped with high-performance processors, robust memory, and optimized storage to support AI training, inference, and deep learning tasks. Experience accelerated performance and scalability to meet your AI processing requirements.
Scalability: Cloud platforms, such as AWS, provide the infrastructure to scale AI resources up or down based on demand. Companies can access high-performance computing power without significant upfront investments.

Cost-Effectiveness: Cloud services offer a pay-as-you-go model, allowing companies to pay for the AI services and resources they consume. This eliminates the need for costly infrastructure investments, making AI more affordable and accessible.

Ease of Implementation: Cloud providers offer AI-specific services and pre-built models that simplify the implementation of AI capabilities. Companies can leverage these services without extensive AI expertise, reducing barriers to entry.

Data Storage and Processing: Cloud services provide robust data storage and processing capabilities. AI algorithms require large datasets, and cloud platforms offer secure and scalable storage solutions, enabling efficient AI training and inference.

Collaboration and Knowledge Sharing: Cloud platforms foster collaboration and knowledge sharing among AI practitioners. Developers can leverage pre-built AI models, access community resources, and collaborate with experts worldwide, accelerating AI development and deployment.
ARE YOU LOOKING FOR A
Proven methods to improve cash-flow & efficiency?
Schedule a introductory meeting now!